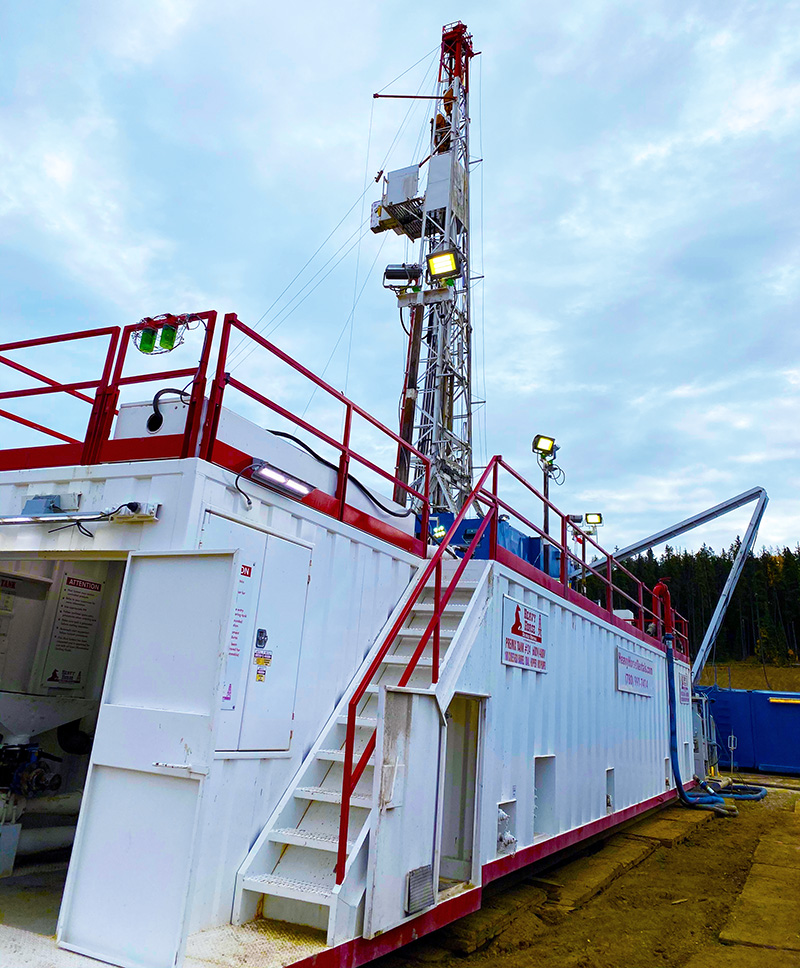 UNEQUALED MIXING CAPABILITY. ZERO BARITE SAG.
Heavy Horse 100 cubic metre premix tanks provide exceptional mix capabilities, engineered for heavy mud performance along with state-of-the-art fittings.
100 Cubic Meter Premix Tank specifications
Height 12'4" Width 10' Length 60'
Compartment 1 – 52 cubic meters
Compartment 2 – 52 cubic meters
State of the art dual 60 horsepower elecric mix motors with 100% pump backup built in.
Environmental & Safety Features